Bayanda Mzoneli is a public servant. He writes in his personal capacity.
On 4th January 2020 I came across the tweet below, which pricked my interest (sic);
I lose about 6/7kgs in 13 days when I do this diet. It's really good. Going to start it on Monday then hectic gym and healthy eating ??
It's called the 13 day diet. It's mentally really hard to do and not a lot of people can finish it. But the results ??? pic.twitter.com/2ToBMoPWGk— NdimhleFcukedUp (@JackDevero) January 4, 2020
As is the custom for many who are outside the recommended BMI range like me, one of the standard, repeatedly failed, new year resolution is that of losing weight. Thus it was really enticing to see that the resolution, could, for a change be achieved within the first month of the year, in 13 days.
I was drawn to the diet because it is a short 13 days, and has clear meals for each day, which is easier than being told what to have and what to avoid, and then being left to figure out on your own what to eat, as most diets do. I also decided to try it out so I can write a blog about it at the end to review it.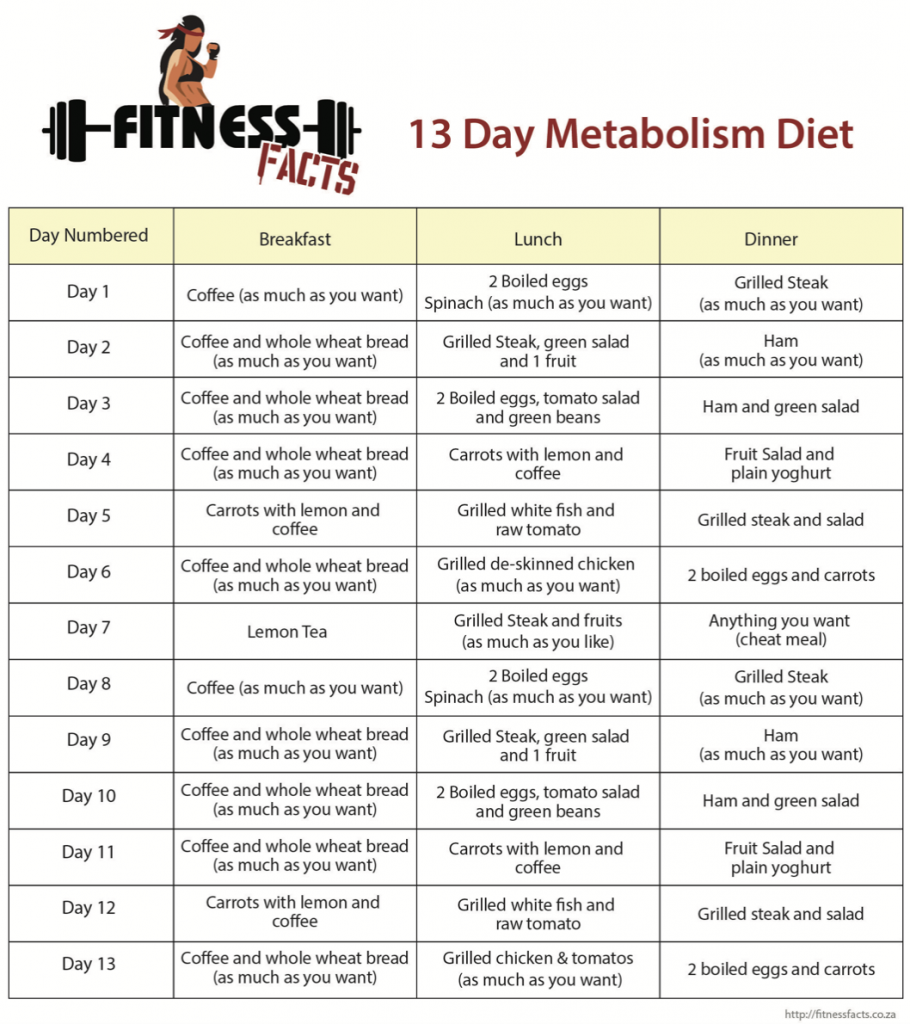 A cursory look of internet pages that are written about the 13-Day Metabolism diet, revealed that it is not backed by much science, and knowledgeable people do not seem to recommend it. It's proponents, on the other hand, insist that it works, claiming it can do two things; loss of weight in the 13 Days of following it strictly, and the lost weight will not be gained back because the metabolism would be permanently altered.
The proponents insist that this diet should be followed as strict as possible, with no substitute, no chewing gum, no alcohol, and nothing other than what is listed. Since there is no scientific explanation of what each food does, it is unclear what the implications of skipping a meal or substituting ham for gammon.
Proponents also say it should be strictly 13 days, and not one day more. They further say, once followed, it should not be repeated until at least after 24 months.
I started the diet on Monday, 6th January 2020. But then a colleague brought me mouth watering ginger biscuits, which I could not resist, that I had asked to bring when she shared a photo of them on Twitter the previous week. I went on to have biscuits throughout the day, and decided to defer Day 1 to the following day.
On Tuesday, 07 January 2020, I restarted the diet.
Sugarless and milkless coffee tastes terrible. As days went by, I reduced the serving size to a 5th of a cup, but it was still terrible. By Day 5, I replaced it with water. But on Day 8, I was back to coffee, because I was not sure of the implication of substituting it with water. On Day 9, I was adding half a teaspoon of sugar to the coffee, because I figured I was not on some penance, it is a diet.
On Day 6, due to unforeseen circumstance, I had lunch at 20:14, so I skipped the prescribed dinner on that day.
At no point did I have lemon. I was not sure how exactly to add lemon to the meals that are indicated they should have lemon.
Save for what I have disclosed, I followed the diet strictly as prescribed.
On Monday, 6th January 2020, I weighed myself and I was 94.3kg. I weighed myself again on Day 9, and I was 93.3kg. Finally, I weighed myself on the morning of Day 14, and I was 92.3kg. Which means I lost 2kg in 13 days with zero exercise. I regard that as impressive.
However, the jury is still out on whether I will, or will not, regain the lost 2kg. The proponents of the diet say, if you go back to eating normally, you would not regain the weight. But my plan, is to try another internet diet, and then blog about it later as well when it's complete. So it would be hard to attribute lack of weight gain, if any, solely to this diet.
While impressed that I lost 2kg without any exercise, which I am lazy to do, I was somewhat disappointed that I did not lose more, say 5kg for example. After all the buffet I missed and the food offers I turned down.
On Day 4 when I tried to do a further cursory reading again on the diet, I came across a 2015 City Press column by Zinhle Maphumulo who did not adhere to the diet strictly but still lost 2.5kg. Also Mkhize, whom, through their WhatsApp story post, I discovered that we were on the same diet, on the same days, lost 3.5kg.